In the first month the digitec connect subscription costs you nothing. Find out more about the free digitec connect trial month.
Afterwards the monthly base fee is CHF 25.–. This includes 3 GB data in Switzerland. Each extra GB of data costs CHF 6.– up to a maximum of CHF 49.– for 7 GB. Above that, you get unlimited Switzerland-wide data.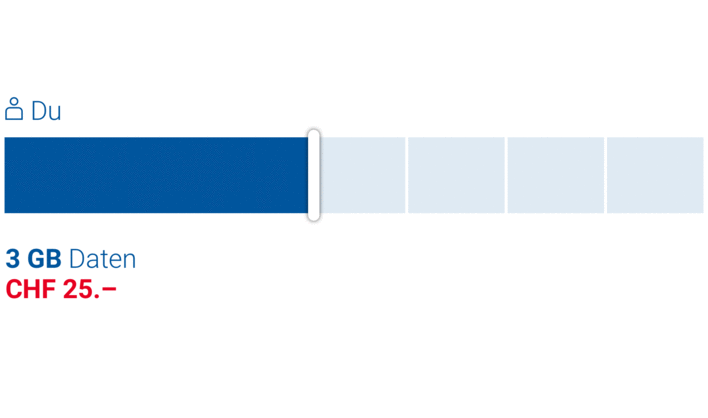 The Family + Friends option lets you add other digitec connect subscriptions to your account. With each new member, everyone gets an extra 1 GB of data.
Once you have five subscriptions in your account, you each get a Switzerland-wide data flat rate of CHF 25.–.