We make every effort to include a fitting adapter with all devices that don't have a Swiss power plug. If the adapter is missing from your order and you can't plug in the device, we apologise and are happy to send you a replacement plug for free.
Please send us a request via contact form.
Choose the reason: "Problems with an order" - "There are items missing in my order."
Tell us if case A or B (1,2, or 3) applies.
A) The power cable can't be detached from the device. In this case, we'll send you a Schuko adapter at no extra charge.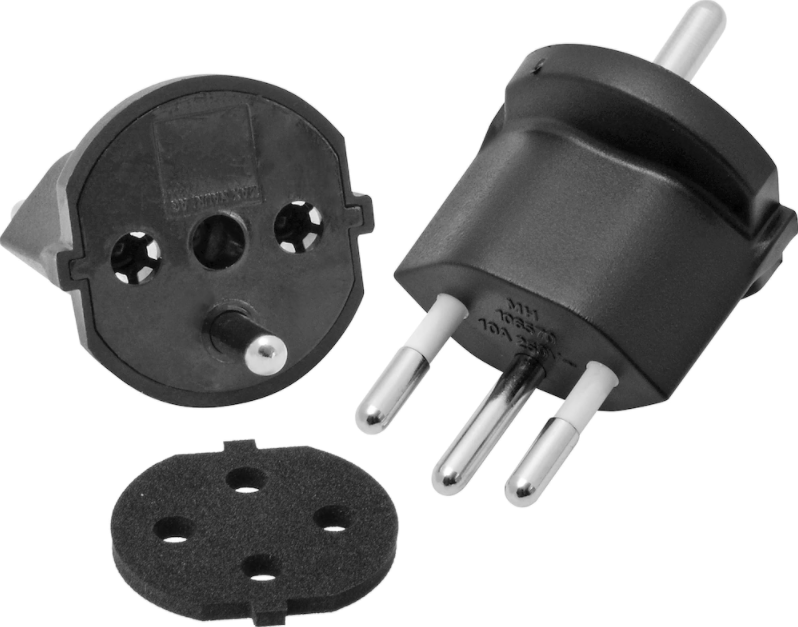 Example image: Schuko adapter
B) If the power cable can be detached from the device, we can replace the entire cable for you. Please send us a picture of your plug with the cable and we'll send you the correct replacement cable. There are three common types:
Example image Type C5
Example image:Type C7
Example image: Type C13
Background:
Electrical appliances sold in Switzerland need to have a plug conforming to Swiss standard SEV 1011. Schuko stands for the German term «Schutz-Kontakt» and refers to a system of plugs and sockets that is mainly used in Europe. Large parts of Europe use a two-pin plug. These plugs, as in the example picture below, don't fit the sockets in Switzerland. The law allows using permanent adapters, which – once attached to the plug – can't be removed.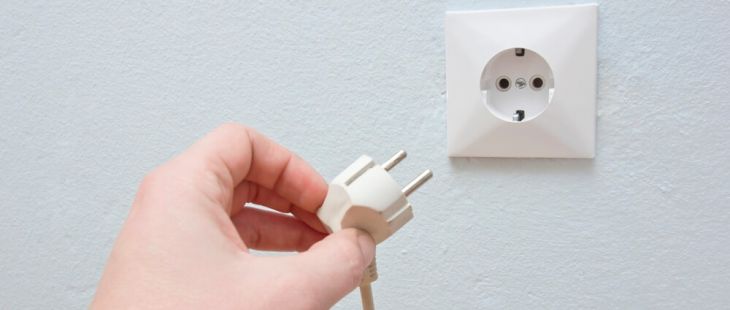 Example image: EU plug